Ayurveda - God's
|
View Details
Herbal Home Remedies for Jet Lag
Herbal Home Remedies for Jet Lag - Ayurvedic Medicines-Natural Treatment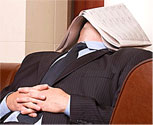 Jet lag is essentially a condition of excess vata in the body. Traveling on a jet at a tremendous speed induces a light, mobile, and spacy quality in the system, which aggravates vata. To prevent jet lag, Ayurveda suggests the following three-part strategy:
An hour before flying, swallow 2 capsules (00 size) of ginger, with a cup of water.
While on the plane, drink at least 2 to 3 cups of water, at intervals of 1 to 2 hours. Flying creates a slight dehydra­tion of the body, which can be cor­rected by drinking sufficient liquid. Dehydration increases vata. Don't drink coffee or any other caffeinated beverage; caffeine also provokes vata.
When you reach your destination, rub a little warm sesame oil on your scalp and on the soles of your feet. Also, drink 1 cup of hot milk with a pinch each of nut­meg and ginger. These two simple actions will help pacify vata.
Herbal Cure Pack for Jet Lag
Ashwagandha
Joint Aid Plus
$ 93.00
6 Bottles
$137.70
(6 Bottles)

Total price = $ 230.70

Total price after discount = $ 219.00

Buy 60 days Herbal Cure Pack supply $ 438.00

Buy 90 days Herbal Cure Pack supply $ 657.00

No side effects! Free Shipping and Handling Worldwide!
The above pack is for 30 days. Following is the dosage details:
Ashwagandha : 3 Capsules ½ hr. before boarding the plane and 3 capsules after every 6 hours.
Joint Aid Plus: 3 Capsules ½ hr. before boarding the plane and 3 capsules after every 6 hours.
Jet lag is a condition comprising of symptoms like fatigue, headache, dehydration, irritation, tiredness etc. caused due to traveling through air.
Simple tips to avoid jetlag:
Drink fresh juice or water frequently to avoid dehydration.
Avoid coffee and alcohol while traveling or before boarding.
Avoid hectic schedule or work or any kind of physical strain a week before your travel.
Wear simple and
Move around on the plane once in an hour.
Adapt to the local time and have meals accordingly.
Do simple stretching exercises at your seat like raising your legs, contraction and relaxation of your palms, slight stretching of neck upwards etc.
After arriving at your destination place don't opt for a car immediately instead stroll for a while, relax yourself and then reach out for your place.
If you reach your destination before nightfall, you can drink a tea made of equal proportions of chamomile, mint, and jatamamsi (1/3 teaspoon each), steeped in a cup of hot water for 10 minutes.
If you don't expect to have herbs available where you are going, you can mix them at home and take them with you in a smaIl plastic sandwich bag or other convenient container.